Description
The Pion Power SP100W Foldable Solar Panel is a compact and efficient solution for harnessing solar energy on the go. It's lightweight and easy to transport, making it ideal for outdoor activities, camping, RVs, boats, and emergencies. With DC5221, MC4, and 3 USB outputs, it can charge smartphones, laptops, cameras, portable power stations and more. When paired with our P302 Portable Power Station, it provides a complete outdoor energy solution for your getaways!
Pion Power SP100W Foldable Solar Panel
Stay Powered Up with Sunlight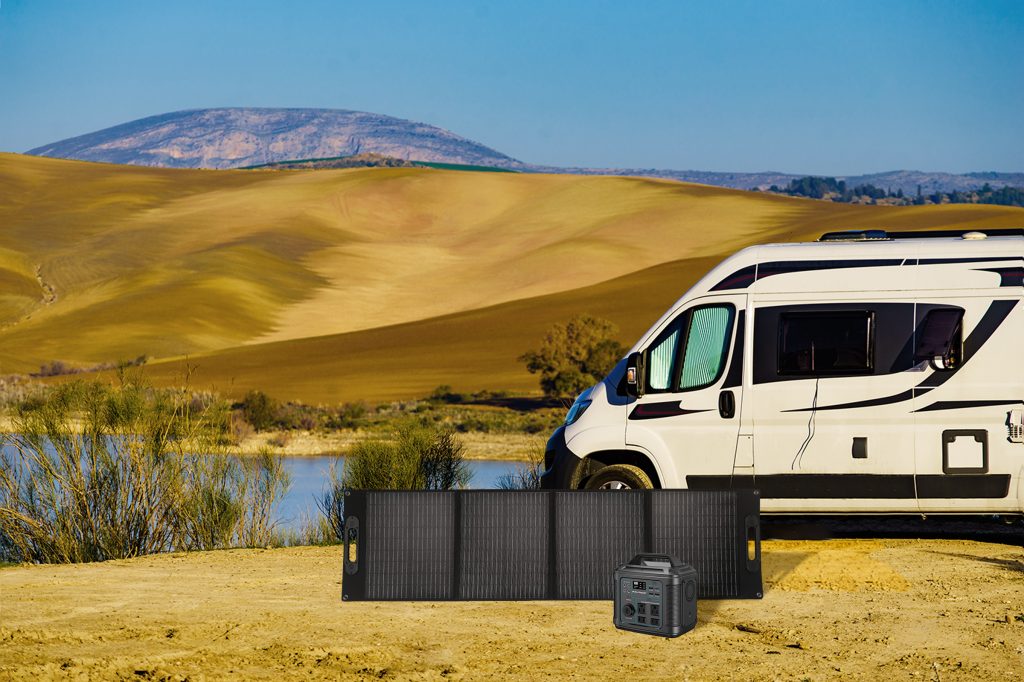 This lightweight 8.8lb solar panel can easily fold and transform into a bag with handles, allowing you to keep your devices charged on the move. With a built-in pocket for connectors, stay organized wherever your journey leads you.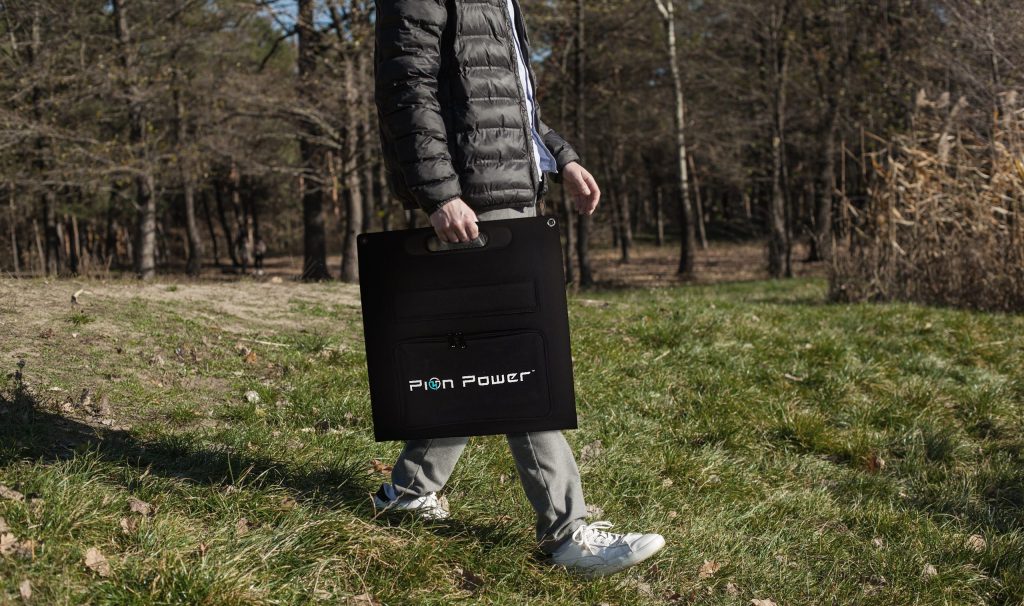 Direct Solar Charging for All Your Needs!
Features DC5221, MC4, and 3 USB outputs, making it compatible with smartphones, laptops, cameras, portable power stations, and more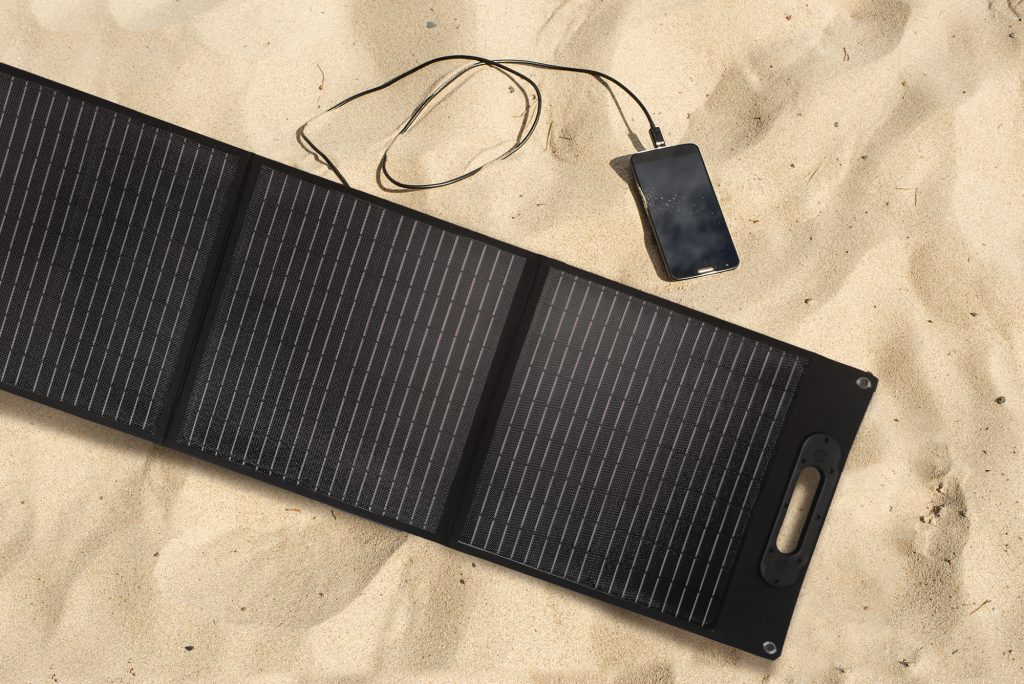 Save time during outdoor travel and adventures with an instant setup system. Within 1 minute, you can use adjustable kickstands to find the perfect angle for maximum sunlight absorption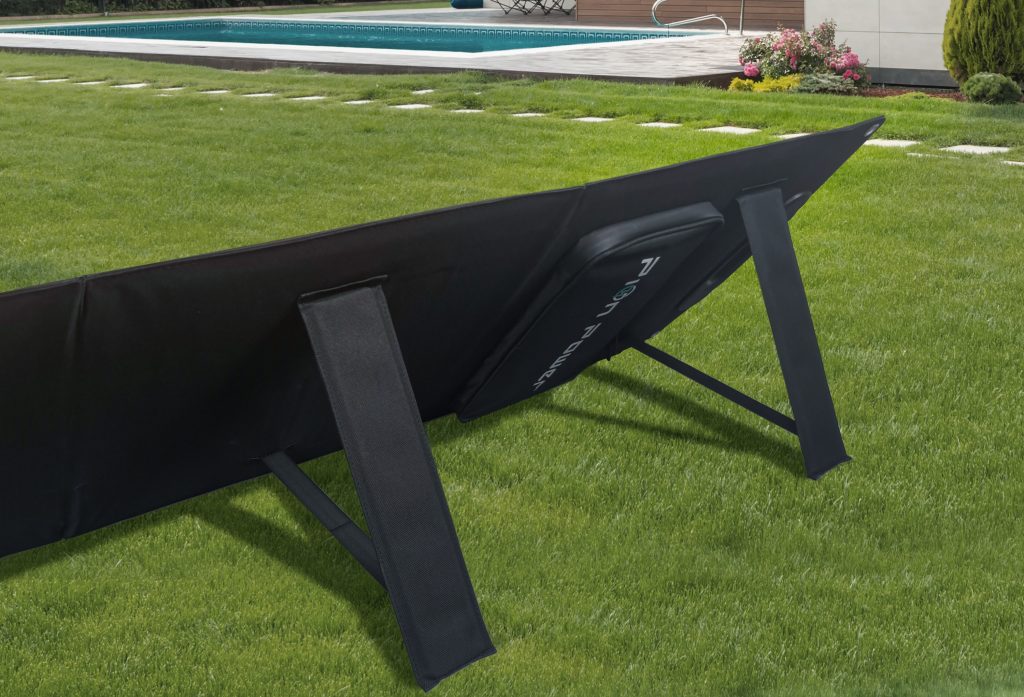 Save time during outdoor travel and adventures with an instant setup system. Within 1 minute, you can use adjustable kickstands to find the perfect angle for maximum sunlight absorption
Advanced monocrystalline photovoltaic cells, delivering exceptional performance with up to 5.05 Amps per 100W for 19.8V charging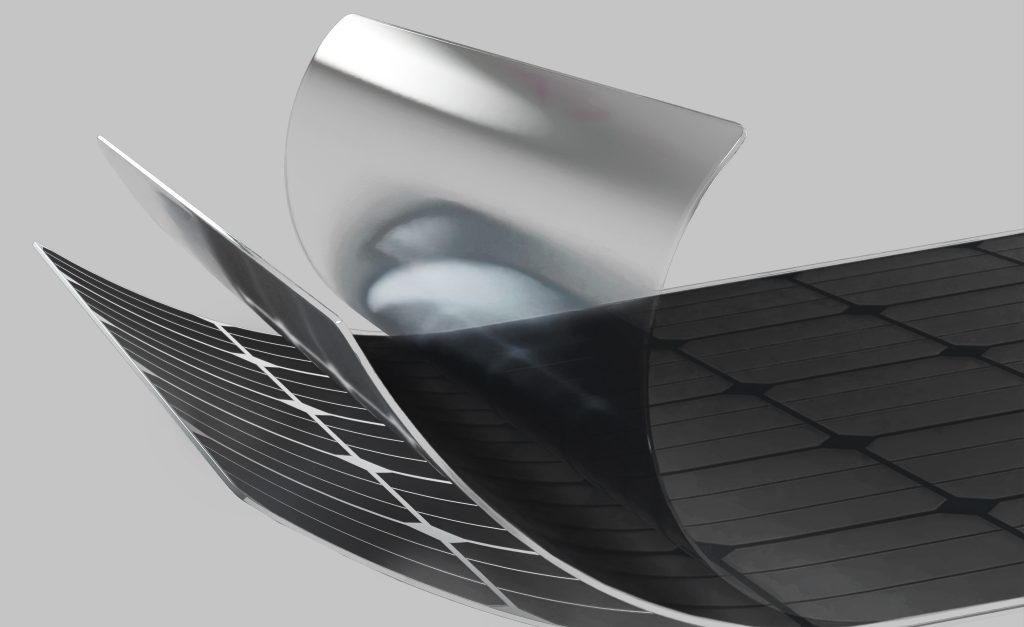 1*100W Portable Solar Panel,   1*3 ft 16AWG Dual DC 5521 Cable,  1*10-pc DC 5521 Adaptor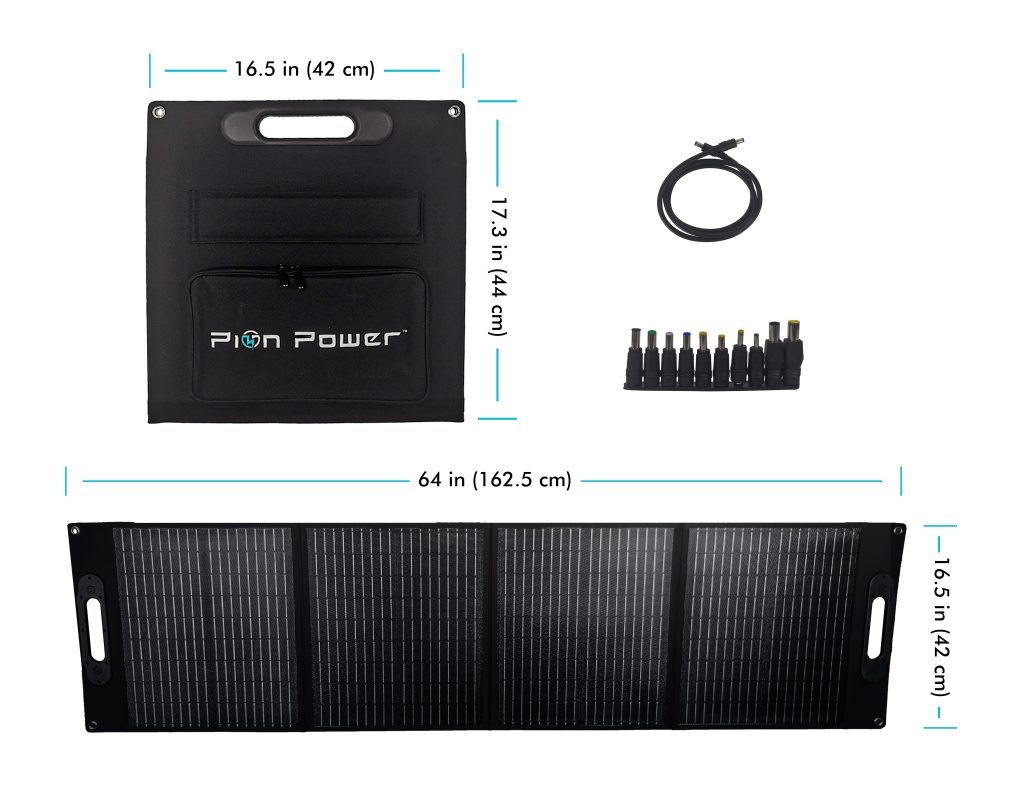 Model: 100W Portable Solar Panel
PD3.0 5V/9V/12V/15V (3.0A)
Max 18W (5V/3A, 9V/2A, 12V/1.5A)
64 x 16.5 x 0.16 in (162.5 x 42 x 0.4 cm)
17.3 x 16.5 x 0.8 in (44 x 42 x 2 cm)
1 x 3 ft 16AWG Dual DC 5521 Cable, 10-pc DC 5521 Adaptors